Questionnaire: Could You Run Your Own Business?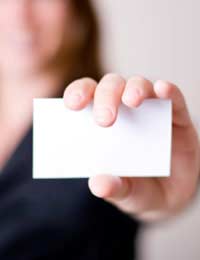 Running a business is not for everyone. However, many people at some stage in their lives will wonder if it's for them.
You may have been made redundant or may have "a big idea" that you'd love to turn into a business.
Take our eight-point questionnaire which will give you a flavour of the sort of things involved in running a business, and may tell you whether it's for you or whether you have some more reading to do.
Questionnaire
1. Are you happy to take responsibility for every decision you take?
a) Yes, perfectly happy.
b) I'll employ someone else to make the decisions.
c) I will consult my father who's an experienced business man.
2. What do you think USP means?
a) Under Selling Performance
b) Unique Selling Point
c) Unique Sales person
3. Why is social networking important to a business?
a) It gives people a chance to relax and chat to their friends.
b) It gives you a chance to get up to date with modern software.
c) It gives you an opportunity to sell your business to a wide range of contacts.
4. What drives you?
a) Passion.
b) The desire for lots of money.
c) My chauffeur will drive me when I'm rich and famous.
5. Are you happy to work with financial figures?
a) No, I'll be running a business, not an accountants.
b) Yes, these are the lifeblood of the business and I'll keep a close eye on them.
c) I'll put the figures in the hands of my accountant.
6. Do you think you will have sufficient motivation?
a) I realise that I have to maintain 100 per cent focus on my business.
b) A few distractions are important to keep me interested in my real life.
c) Motivation is for those business "gurus". I can't see the need for worrying about it.
7. Do you want a job or a business?
a) I got made redundant so I need a job.
b) I am hoping to build a business that will carry on after I've retired and left it. It might still give me a pension, though!
c) It's a job first, and a business second.
8. Do you want a business that is risk-free?
a) I'm not really a risk taker, but I suppose I will have to take some risks.
b) I will embrace and understand the risks I'm taking. Without risks you cannot hope to make it big.
c) Yes. I don't want to get involved in anything risky!
Points are given like this:
1. a) 3 b) 1 c) 2
2. a) 1 b) 3 c) 2
3. a) 1 b) 2 c) 3
4. a) 3 b) 2 c) 1
5. a) 1 b) 3 c) 2
6. a) 3 b) 2 c) 1
7. a) 1 b) 3 c) 2
8. a) 2 b) 3 c) 1
Add up the scores from your answers.
How Did You Score?
21-24: You have a very good understanding of the basics of running your own business. Grab it with both hands and go for it!
16-20: You have some of the basic ideas about running a business, but need some more help. Keep reading "SmallBusinessEntrepreneurs" to improve your knowledge. Remember there's more to running your own business than having a great idea – there's a lot of hard graft and mundane work too.
15 or less: You need to work harder with your understanding of running your own business. A business takes a lot of hard work to get off the ground, to keep running, and to make it successful over the long term. Start reading "SmallBusinessEntrepreneurs" in depth to gain a better understanding.
You might also like...