How to Maximize Your Profit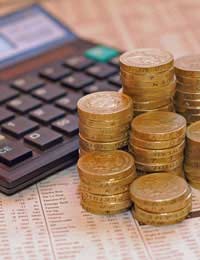 Your profit is your income minus your expenses. At a very simple level, you can increase your profit by generating more income and cutting back on costs.
Of course, there is a balance to be struck; for example, you may be able to make more sales by spending more on marketing.
Setting a Price
Whether you are selling a product or a service, you need to decide on a price. Basic economics dictates that the higher your price, the fewer sales you will make (but the more profit you will make from each sale). In practice, things are a little more complicated.
If you set your price low, you will have to sell lots of units to cover your costs and make a profit. If you set your price too high, you may find that you have no customers at all! To some extent, your price will depend on what your competitors are charging for equivalent things and how much demand there is for them.
Ultimately, one way or another, the market will dictate the price it wants to pay. One way to set a price is to ask up front what people are willing to pay.
You could use focus groups for this, but a better strategy could be to test the market directly: make sales at different prices and see how price-sensitive your customers really are.
For example, suppose you have written a book, but you aren't sure what to charge for it. If you have a mailing list of 300 potential customers, you could send three batches of 100 marketing letters, with the price set at £8, £10 and £12 in each respective batch. Then see what response you get, and use that to set the price for everyone else. Money talks!
Controlling Your Costs
There are two types of cost: fixed and variable.
Fixed costs are things that are independent of the amount of trade you do and the growth of your business. Things such as rent, utilities and, to some extent, your wage bill are the same regardless of whether you make one sale or a thousand. The more sales you make, the less impact your fixed costs have on your profit per item.
Variable costs increase as you do more work or manufacture more products. The cost of raw materials is a major factor towards the variable costs of a manufacturing business.
Your sale price should take variable costs into account, so covering your fixed costs is normally more of a concern.
Because your costs have a direct impact on the profit you make, you need to control them carefully and cut back on costs whenever you can do so without suffering a reduction of quality in the service you provide.
The Role of Marketing
Marketing is an expense. But it is a necessary outlay – if nobody knows about your business, you will find it difficult to make sales and to see growth. You need to judge how much to invest in marketing so that this investment is more than covered by the increased income it generates.
A Balancing Act
Maximizing your profit is a balancing act. Nobody said it was going to be easy! You need to set prices that make you competitive while charging as much as the market will comfortably bear. You need to spend a certain amount of money on marketing to build awareness of your brand, but at a level that is maintainable from the increased income it generates. And you need to cut costs ruthlessly wherever you can do so without compromising the quality of your service.
You might also like...