Writing an Effective Press Release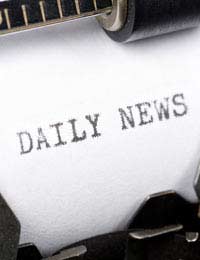 A press release can be a great means of getting publicity for your small business. But a bad one will not get you any publicity at all – the press will ignore it. This article explains how to avoid the pitfalls and write effectively.
Structure
The structure you use should make it clear that it is a press release and not some more general form of marketing publicity.
It should start with an attention-grabbing headline. This should summarise the news that you are announcing, and encourage the reader to continue to the rest of the article. You may optionally include a subhead after the main headline if you need to build upon it.
The next important part is the dateline. This gives the date of the announcement and usually also the city you are based in. Journalists use this information to discard old releases, or ones that are not sufficiently local for their particular press.
The next part is the most important of all: the lead paragraph. You have a couple of sentences in which to set up your story and hook the journalist's attention – if they're not interested at the end of your lead paragraph, they won't even bother to read the rest of your release.
Second and subsequent paragraphs fill in the rest of the detail about your story: this forms the body. There is no fixed length for this – simply use as many paragraphs as you need to record the pertinent information concisely. It's common to have a sprinkling of quotes in the body; these add legitimacy to your message and make it easier for journalists to build a story around it.
A boilerplate section at the end should describe your small business in the third person.
Finally, you should include as much contact information as possible, so the media can easily contact you if they have any queries about your story, or if they need additional information or quotes.
Style
Journalists are increasingly busy. Write in a style that is directly transferable to the press (even to the extent that some lazy journalists simply copy part or all of it); this will make your news a more attractive proposition to the media, and you are more likely to get the coverage you want for your business.
A related tip is to keep the language you use simple and factual. Although the overall aim is to generate hype, resist the hard sell. It is a statement of news, not an advertisement. In particular, resist the urge to use too many adjectives.
Final Checks
Make sure you read through your work once you think it is complete. It should be as concise as possible, so do not be afraid to strike out any waffle that has crept in.
You also need to check it carefully for spelling and grammar, just as you would for any other document that you are distributing externally. You may find it helpful to have someone else read through it, too – a fresh pair of eyes can often find problems that you cannot see in your own writing.
The Key Element
Empathy is very important in commerce. If you understand your customers' requirements, you will be able to provide them with the products and services they want. Similarly, when it comes to writing press releases, you need to think from the point of view of the journalists or other media workers who will be receiving them.
These are busy people, so make their lives easier. Make it immediately apparent whether the news you are reporting is of interest to them; if it is, they should be able to adapt your words to their needs with very little effort. This works to your benefit: a press release that is clear, well written and simple is more likely to get the widespread press coverage your business needs.
You might also like...