Exploiting Your Market Niche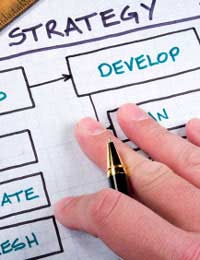 You need to be very clear and precise in determining your market niche. Your small business will be most successful if you can position it such that it is the market leader within that niche. Of course, for this to be a winning strategy, it is necessary that the niche is the correct size.
Too Small a Niche
If your market niche is too small, you will quickly come to dominate it and you will find it difficult to grow your business. There will also be only room for one business, so you risk being ousted by a competitor.
Too Big a Niche
In contrast, if your niche is too big (hardly a niche in that case) then your business will struggle to make any impact and you will be constantly on the defensive against your bigger, more profitable rivals.
Finding Your Niche
You need to identify a problem that is not currently being solved efficiently and choose that as the niche you wish your business to occupy. You need to build your business around fulfilling that need, and to defend the niche aggressively against other businesses looking to inhabit the same space.
For example, suppose you run an estate agency. To some extent, your business niche is defined by the area you operate in – the physical location of your business. If location is the sole factor, you will find it very difficult to compete against other estate agencies choosing to set up shop in the neighbourhood.
Rather, you need to entrench your business in its niche by filling an unoccupied sector of the market so that there isn't enough of that niche left over to sustain a competitor as it tries to move in on the action. In the case of your estate agency, you may decide to specialise in selling vacant commercial property. This is a smaller market than property in general, but you can establish your company as the "go to" estate agents in the area for buyers and sellers of commercial property, and anyone with a commercial property for sale will list it with you. Once you have built the reputation as the market leader, it will be difficult for competitors to muscle in, particularly if they deal in both residential and commercial property.
A Strategy for Exploiting Your Niche
There are several steps you should go through in order to be able to exploit a market niche with your small business:
find a customer need that is not currently fulfilled – this is your niche
specialise in that niche – do not be tempted to generalise (if there is not enough demand to make profit for your small business, you need to pick another niche instead)
market your business as the leader in your field
grow quickly until your sales cover more than half of the available custom in the niche you have chosen – this will make it difficult for new businesses to start up in competition
This last step may take some time, but your business will be under threat until you have achieved this monopoly position in your chosen arena. You need to have this aim in mind throughout the business process, and it should form the kernel of your choice of niche and be the driver behind your marketing plan.
Have you ever looked enviously at a large monopoly, thinking it's a licence to print money? There's no reason why you cannot turn your own small business into a monopoly that makes a good profit; you simply need to scale down the market that you wish to dominate until that monopoly position becomes achievable: find a niche and exploit it!
You might also like...