Outsourcing for Small Businesses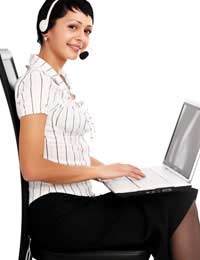 In these challenging economic times, it is more important than ever for small business entrepreneurs to ensure that their operations are efficient. Whatever your business, it is likely that there is some aspect of its operation that could be outsourced to a third party. The benefits of this are not only that it may save you money, but also that it frees you and your employees to concentrate your energies on the core elements of your small business.
Manufacturing
If your small business involves making a product, and it is currently constructed solely by your in-house workforce, you may find that you can save money by outsourcing its production to a part of the world where employee costs are lower.
The Far East (China and India) has traditionally been somewhere that big businesses turn to in order to lower their costs. In more recent times, Eastern Europe and South America have also proved popular.
The Internet has made it possible for buyers and sellers to communicate directly, thus cutting out the traditional middle-man, wherever they are in the world. You could investigate whether outsourcing all or part of the assembly of your products abroad could cut costs, although you will need to make sure that there are quality assurance systems in place if your goods are to be put together off-site.
Services
There are various non-core services you could consider outsourcing.
If you do not need a full-time personal assistant, it is possible to hire the services of a virtual assistant. These people act as assistants for more than one client simultaneously. They will charge either a flat fee or by the task. Searching the Internet will reveal plenty of businesses that offer phone-answering and message-taking, transcription and other secretarial services.
Some companies offer premium rate telephone support, sometimes staffed by freelances. If you need only occasional assistance, for example when you encounter IT problems, then using these phone lines could be a cost-effective way of managing your costs.
Outsourcing need not mean using resources in other countries. You may get benefits from outsourcing some of your non-core business services to other local companies that specialise in those areas. For example, if you sell mail-order products to the general public, you may find that using a local packaging and distribution company will free you up to concentrate on marketing and product development.
Outsourcing Projects
Even if you don't wish to permanently outsource part of the operational side of your business, you may still wish to outsource one or more projects. You may choose to do this to save money, or because you do not have the necessary skills in-house. For example, if you need a new website for your business, there are plenty of online contractors who will create one for you.
There are several large websites that act as brokers between businesses with projects and freelances seeking such work. You should be able to find these by searching your favourite search engine for freelance outsourcing and other similar terms.
As we have seen, there are various aspects of your business that you could consider outsourcing. If the labour costs of your current manufacturing process are significant, you could save money by outsourcing this abroad. In addition, non-core services can sometime be carried out more efficiently by an outside company, particularly when you don't need a full-time resource. Finally, self-contained projects are easy to outsource, and you may wish to consider doing this as a first step to decide whether outsourcing is a good fit for you and your business.
You might also like...