Important Direct Marketing Techniques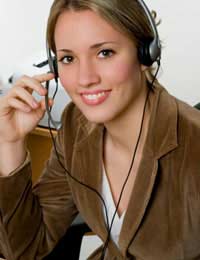 Most marketing involves putting your business message in a prominent location – in a magazine, on a billboard, on the local radio – where people in your target audience will see or hear it. In contrast, direct marketing bypasses this intermediary media and sends sales messages directly to targeted people and organisations.
Direct Mail
The cornerstone of direct marketing is direct mail, the sending out of letters through the postal system directly to consumers at home and professionals in the workplace. These letters are often personalised to the recipient, and this customisation may extend beyond the address and opening line such that the content of the message is customised in response to other known details such as location, age and gender.
Although direct mail through the postal system is still popular, the natural evolution of this method in the Internet Age is direct email. There are significant costs for each printed item that you deliver to someone's letterbox (the cost of stationery and printing, and the cost of delivery); in contrast, it is essentially free to send an email.
Because it is feasible to send thousands or even millions of emails for very little cost, it can be tempting for entrepreneurs to send their marketing message to as many email addresses as you can find. Don't do it! These are the techniques that spammers use, and you will harm your brand considerably if your products and services become associated with the grey and murky world of spam.
Telemarketing
The act of selling direct to consumers or businesses over the telephone is known as telemarketing. This can be an effective way to reach your target market, and provides a means for answering any questions they may have (although these calls are typically built around a fixed script that has been written to describe your product or service effectively and persuasively).
You should be aware of the Telephone Preference Service, an opt-out list of consumers who do not wish to receive telesales calls. By filtering out members of this list from your list of prospects, you will save money on fruitless calls and prevent tarnishing your brand with consumers who may be happy for you to contact them by some other means.
As well as providing a means to reach new customers, the telephone can be a useful tool for building relationships with existing ones. Some of the most effective salespeople will phone their contacts periodically, checking in with them to see how they are doing and if they are having any problems; such techniques can often lead to follow-on purchases without any need for a hard sell.
Direct Selling
Direct selling is the act of approaching sales prospects in the street or in their homes (door-to-door selling). It can be effective for selling impulse purchases, although it may require a lot of physical effort to achieve good results.
Some companies have had considerable success by enrolling customers as salespeople. These customer-salespeople host parties for their friends, who can try and buy a selection of products from the company: a so-called party plan. The salespeople typically receive a percentage of the money taken or a gift if they achieve a certain level of sales, and the business has direct access to a group of interested potential customers for little expense.
Reaching Your Target Market
An effective direct marketing campaign depends on a good choice of distribution list. Selling your product or service to a targeted group of potential customers, particularly if they have previously expressed an interest in receiving this type of information, is not only cost-effective but also helps to lift your brand above others who are less discriminating and who use a scatter-gun approach to direct marketing.
There are plenty of companies that specialise in selling lists of consumers or businesses for marketing purposes. You can typically filter these lists by various criteria, such as age, gender, location and income and they should have already been "washed" by filtering out people who are on the major marketing opt-out lists.
If you can obtain a list that is even more specialised, that is even better. For example, entrepreneurs selling fishing equipment may be able to buy a set of mailing labels from a fishing magazine, giving them easy access to the magazine's subscribers who have signed up to receive content from third parties.
You might also like...