Laws to Know About Before Starting a Business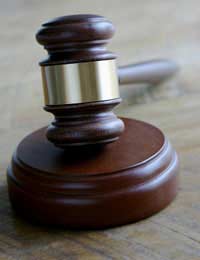 In general, entrepreneurs like to roll up their sleeves and get stuck in. However, before you get too carried away with your small business idea, it's worth taking a moment to browse this summary of some of the laws you should know about.
Although this article contains small business advice relating to company law, it is not complete and things may have changed since it was written. It is your responsibility to ensure that you and your small business comply with company law and you should seek professional advice if you are in any doubt.
Your Responsibilities as an Employer
The Health and Safety at Work etc. Act 1974 defines your duty as an employer to ensure, as far as reasonably practicable, the safety and wellbeing of your employees and other visitors to your workplace. The Act is enforced by the Health and Safety Executive, or delegated by them to local government.
In addition, there are several laws making it illegal to discriminate against people because of their gender, race, belief, sexuality, disability or age when hiring, employing or firing them:
Sex Discrimination Act 1975 and Equal Pay Act 1970
Race Relations Act 1976
Employment Equality (Religion or Belief) Regulations 2003
Employment Equality (Sexual Orientation) Regulations 2003
Disability Discrimination Act 1995
Employment Equality (Age) Regulations 2006
If your employees become ill for a period of between four and 28 days then they may be entitled to Statutory Sick Pay (SSP), which your small business will have to pay. If they fall sick for longer than this period, they may become eligible for Incapacity Benefit.
Of particular importance to a small business, which by its nature will not have many employees, is the issue of Parental Leave – the maternity or paternity pay entitlement of new parents once their baby is born. You may have to pay Statutory Maternity Pay (SMP) but most or all of this can be reclaimed from the Government.
Your small business will also have to comply with the National Minimum Wage as well as with regulations covering employee working hour restrictions and break entitlements.
The Environment
The Environmental Protection Act 1990 establishes the responsibilities businesses have to protect the environment. In short, waste products must be managed sensitively and there are controls in place regarding emissions into the environment (including noise). The Act is concerned solely with direct pollution; businesses are not compelled to behave in an environmentally friendly way (for example by conserving energy and using recycled materials).
Company Law
A company is a separate legal entity. If you are a director of a company, you have certain legal responsibilities under the Companies Act 2006. Very briefly, you are compelled to act in good faith in the best interest of the company and to exercise your powers for a proper purpose.
Laws Relating to Your Customers and Suppliers
The Sale of Goods Act 1979 is concerned with the buying and selling of goods. It lays out a number of terms of sale that are implied unless the contract between the buyer and seller specifies differently. Of particular interest to a small business entrepreneur is the responsibility to repair, replace or refund goods sold to consumers for a period of six months if the goods were not in accordance with the contract.
You will probably want to record details about your customers, perhaps for future advertising. If you keep computer database records about living individuals then you must ensure that your small business complies with the Data Protection Act (1998). This requires you to register with the Information Commissioner and restricts what you are allowed to do with the data you hold.
Seeking Professional Advice
This page has given you a quick tour of the company law that an entrepreneur must navigate when running his or her small business. For further small business advice about the law, you should seek professional legal assistance.
You might also like...
Great Job!WOW!I love this site!It has great information on starting a new business!
Happy
- 22-Sep-12 @ 2:20 PM