Knowing When to Quit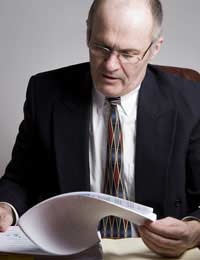 There is a saying popular among gamblers: "hold on tightly, let go lightly". In other words, stay in the game as long as you are winning, but get out quickly once the odds turn against you. There is definitely a sense in which the entrepreneur is a gambler, taking risks in business in the hope that those risks will pay off and their small business will make money. This article discusses how you can appraise the state of your small business to decide whether you should be holding on tightly or letting go lightly.
Holding On Tightly
It's obvious when your small business is doing well – your product or service is popular and you are making lots of money. When this is the case, you definitely want to continue, and you may even be thinking of expansion.
But what about when things aren't doing so well, when business is stagnating or even falling off? How do you decide whether this is the beginning of the end or a minor blip in an upwards trend?
If the answer to this question were easy, we'd all be making a fortune on the stock markets, looking at a share price and knowing in which direction it would head next. However, the difference between the stock market and your small business is that you have insider knowledge about the state of your enterprise.
If things aren't going well, you need to understand why. Has a new competitor poached your customers? Has your business suffered from bad publicity? Have you completely saturated a market that wasn't as big as you thought it would be? Does your product cost too much? If you don't already know the answer to why your small business has stalled, it's critically important that you find out otherwise it is doomed to fail.
Letting Go Lightly
Once you have identified the problem, the next step is to work out whether anything can be done to rectify it. Would money spent on extra marketing pay for itself and turn a profit? Could you outsource any business processes to save money? Once the new product that you have been developing comes to market, will it start selling in large numbers or will the extra cost just make your business fail more quickly?
This is the time to make a difficult decision. You need to put aside sentiment – you have put your soul into growing your idea into a business, so it's only natural that it's difficult for you to see it objectively. You can turn to friends and mentors for their opinions, but the ultimate decision is yours: if your small business is stagnating, and you don't have the finances, energy or ideas to get it back growing again, then it's time to quit!
And the key is to act decisively. The longer you wait, the more it will cost. You could be missing out on the "next big thing" while nursing along your failing small business against your better judgement.
Getting Out Gracefully
Remember, you may be able to sell your small business, even if you don't recoup all of the time and money you have invested in it. Even if you have lost some money in the venture, you will have learned a great deal from your experiences. As an entrepreneur, your greatest assets are your own experience and abilities, and your stock has just risen.
Quitting does not equate with personal failure. Not every small business is an instant success, and you may need to try many different things before you find the one that will make your fortune and allow you to retire to a yacht in the Mediterranean.
You might also like...