Grants and Awards for Small Businesses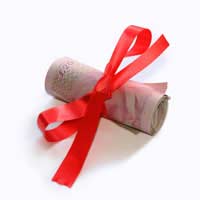 The government and other organisations are keen to promote enterprise. They may offer grants to businesses in order to encourage them to invest in research and development, to locate to a certain part of the country, to invest in growth and training or to develop particular types of products and services (for example, business grants for environmentally friendly product development).
Business grants are often awarded on a like-for-like basis, where the business must match the value of the grant with funding from other sources. Alternatively, some assistance may be given in the form of loans with favourable terms.
Help for Start-Ups
The Business Programme of
The Prince's Trust
helps young people to start a business. It is aimed at people aged 18–30 who are unemployed or working less than 16 hours a week and who are living in England, Wales or Northern Ireland.
They can apply for a low-interest loan of up to £4,000 (or up to £5,000 for a partnership) to finance their business and, in special circumstances, for a grant of up to £1,500.
Research and Development Grants
SMEs based in England can apply for the
Government Grant for Research and Development
. Other parts of the UK have equivalent schemes.
This business grant caters for four project types:
micro projects (companies with fewer than ten employees may apply for up to £20,000 for projects scheduled to last up to 12 months)
research projects (companies with fewer than 50 employees may apply for up to £100,000 for projects from six to 18 months)
development projects (companies with fewer than 250 employees may apply for up to £250,000 for projects from six to 36 months)
exceptional development projects (companies with projects that can be shown to be of strategic importance to a particular technology or sector of industry, and which are scheduled to take from six to 36 months, may apply for up to £500,000)
The nine Regional Development Agencies administer these grants, and you should contact your nearest RDA for more details.
Specialised R&D Grants
High-technology companies undertaking collaborative R&D with an academic partner may apply to
The Technology Strategy Board
for grants of up to 75 per cent.
Other forms of R&D grants are available from various sources, particularly for businesses developing environmentally friendly products and techniques.
Grants for Business Development
A
Grant for Business Investment
(GBI) provides capital of £10,000 and upwards for projects that will help a business in England to grow, be more efficient, modernise or branch out into new areas. Equivalent schemes exist in Scotland (Grant for Regional Selective Assistance) and Northern Ireland (Enterprise NI Loan Fund).
Another alternative is an Enterprise Capital Fund. These funds were set up to provide equity finance to medium and small businesses. They are managed by Capital for Enterprise Limited on behalf of the Department for Business Enterprise & Regulatory Reform.
Business Grants for Training
Train to Gain
is a government service to help businesses identify their skills needs and find suitable training. Some of the training options they offer are subsidised.
Other Types of Grant
Many smaller organisations and regional development agencies can offer business grants in addition to the major ones listed in this article. Your local Business Link will be able to tell you what grants and awards your small business may be eligible for.
You might also like...