All About Budgeting and Forecasting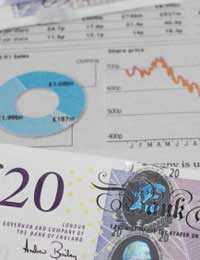 Although it might be tempting to spend money on a whim, regardless of when you expect to see a return on your investment, this is not a sustainable strategy. Instead, you must use budgeting to predict your income and expenses, and track your actual performance against the budget, otherwise you risk running out of finance and out of control.
Budgeting
Budgeting is the act of working out in advance what you need to spend money on and what money you expect to earn. In this way you can ensure that money is available when it is needed.
The word "budget" is sometimes used as shorthand for "restricted budget", such as when someone is described as being "on a budget". But really this just means that they are having to account for what they spend. Budgets are constructed to predict and account for what is earned and spent, not necessarily to reduce spending. A millionaire may have budgeted to buy a supercar, but it will still cost them lots of money!
Forecasting
The people who advertise investment opportunities often remind us that "past performance is no guarantee of future results". This is true, but when predicting the future, the past may be our most reliable guide. If a business has had a turnover of £5,000 for each of the past three months, it is reasonable to assume a turnover of £5,000 for the coming month, unless we are aware of exceptional circumstances.
Forecasting is predicting what will happen. Financial forecasting is predicting what will happen to the finances of a business in the future; just as with the weather forecast, it is not infallible but it does present the most likely outcome.
Bringing the Two Together
Budgeting and forecasting are related ideas, and the terms can almost be used interchangeably. In some ways, a budget is a restricted type of forecast – it is normally for exactly one financial year, detailing the expected income and expenditure in that period. A forecast could run for much longer than a year, and could provide estimates of any variable quantities of interest to the business, such as interest rates and market size.
It is typical for a company to create a budget annually, but to revise this with forecasts periodically throughout the year. Some companies dispense with budgeting and just use rolling monthly forecasts instead.
The budgeting process is strongly linked with the strategy and aspirations of the business. If the business plan states that the business aims to double its turnover in the next twelve months, the budget needs to reflect this; if the two cannot be brought into alignment then management need to take action.
If budgeting is continually inaccurate, there will be negative consequences for the business. Management will make bad decisions because the information available to them is wrong; over time, they may start to ignore budgets, and the business will suffer from this lack of planning.
Budgeting in Your Small Business
The budget should represent the best guess of the collective wisdom of the stakeholders in your small business about its expenses and revenues for the next twelve months. You should review progress monthly against the budget to ensure that income has been earned quickly enough and spending is not out of control. In this way, you will have early warning if your business is deviating from its plan, and you can take steps quickly and cheaply to put the situation right.
You might also like...