Valuing Your Business Explained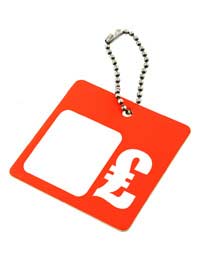 There are many different approaches you could take to calculate the financial worth your small business.
Multiple of Earnings
If a business has stable or growing profits it may be appraised as being worth a fixed multiple of those earnings. Companies with a high potential for future growth deserve to be calculated on a greater multiple than those whose income is expected to remain steady.
For example, a company for sale could be priced at five times earnings, in which case someone who bought and continued running it in the same manner could expect to see approximately a 20% annual return on their initial investment.
Discounted Cash Flow
A business can be particularly attractive to a potential investor if it has a good track record of generating cash and is expected to continue to do so. The Discounted Cash Flow method of valuation is based on the financial idea of the time value of money: an amount of money now is worth more than the same sum in the future because of the opportunity cost (you could invest the money now, so it will be worth more in the future).
To arrive at a price for the business today, future predicted cash flows are discounted back to their present-day equivalents and these are then added together.
Net Book Value
If a company has made a significant investment in its assets, these may become the most important factor when it comes to valuing it, particularly if it is not otherwise profitable. For example, a property development company may have a portfolio of properties that represent almost all the worth. Alternatively, it could have just sold most of its assets and be sitting on a large surplus of cash.
The net book value is the total of the assets stated in the accounts, and forms a starting point for a valuation of an asset-rich company.
Intangible Assets
Sometimes a company has intangible assets, such as a recognised brand name and goodwill, that are difficult to put a price on but which nevertheless should be taken into account when making a valuation.
The cost of entry to the market may be one such intangible asset. If a competitor would need to spend a lot of money in order to compete on equal terms, the business being appraised is likely to be worth at least this much.
Intellectual property can also be significant. If a business has managed to secure patents on technology that prevents competitors from entering its market at all, then this is a very important factor and will translate into a much higher valuation.
Selling Your Business
There are various ways to set a sale price for your business, and a combination of two or more of them may be necessary to arrive at a realistic figure. The most traditional approach is to apply a multiple of earnings, and you can find an appropriate multiple by analysing recent sales in your sector and looking at the stated profits of these companies. If you generate plenty of income, a discounted cash flow valuation may be a better approach. The net book value may lift the valuation higher still if you have invested in expensive assets, and you should also take intangible assets into account.
If you are planning to sell your business, the truth is that it's worth what someone is willing to pay for it. If two or more interested parties are willing to bid the price up, it is worth a lot more than if nobody is that keen to take it off your hands. This, of course, depends on the wider economic outlook for your marketplace – as with many other aspects of enterprise, timing can be crucial to making the most from your sale.
SMALL BUSINESS ENTREPRENEURS IS FOR SALE.
This website is for sale [more info].
You might also like...