All About Raising Finance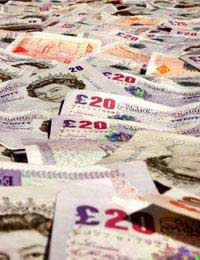 Sooner or later, you will probably need to raise some money, either to launch a new venture or to allow an existing one to grow. There are various sources of finance, each with pros and cons depending on the type of business and its level of maturity. This article will guide you through the options available to you.
Friends and Family
The cheapest and most flexible way of raising finance is to ask your friends, family and other acquaintances whether they would be interested in investing, either for an agreed interest rate or in return for equity (shares in the company).
But beware! Even if your company is doing well, investors may disagree with you about the direction it is taking. Although you are convinced that your company will be a roaring success, and that you're really doing your friends a favour by allowing them to participate in it, companies can and do fail. If this should happen, you don't really want to lose your friends and fall out with your family at the same time!
Loans
The traditional way to raise finance is to ask your bank for a loan. Banks won't ask for any shares, but will want assurance that the money they lend you will be paid back. They are very risk-averse compared with the other sources of finance presented here.
Having said that, if your company suddenly receives a large purchase order for your product, and you need to ramp up production in order to meet the demand, most banks would be happy to lend you the money.
Angel Investors
An angel investor is an affluent person who invests money in start-ups in exchange for a stake in the company. Angel investors are often retired entrepreneurs, and they may provide the benefit of their experience by some form of mentoring, and by providing access to their network of contacts. In effect, they become sponsors of the company.
Sometimes angel investors work in groups (or angel networks), pooling their resources and spreading their risk. The British Business Angels Association should be able to advise you about the angels investing in your region.
Venture Capitalists
Whereas angels typically invest between £10,000 and £750,000 in start-up companies, venture capitalists help established companies to grow, usually looking for investments in the low millions of pounds.
Venture capitalists have deep pockets and a wealth of experience to bring to bear on the companies they invest in, although they may be less like sponsors than an angel investor. A venture capitalist will be looking for a large share of the company's equity in return for their investment, and will want a clear exit strategy so that they can sell their share in a few years for a profit.
Choosing a Route to Raising Finance
Whichever route you choose for raising finance, you need a strong business plan first. Any of these investors needs to know exactly what you plan to do with the money and when (and if) they can expect to see it again.
If you are starting a new venture, your first step may be to ask your bank for the capital you need. They are quite likely to say no unless you are an experienced entrepreneur with a good track record and a strong business plan. Failing this, you can call on friends and family, or try to fund the start-up yourself.
Once you have established the company and it is making money, it could be a good time to bring an angel on board. Their investment and advice will help you to grow quickly.
If your company becomes successful and needs further funding in order to grow faster than its competitors, you may be able to interest a venture capitalist. Once funding is secured, you will have a smaller share of a much larger enterprise, and in a few years you could be very wealthy.
You might also like...