All About Selling Your Business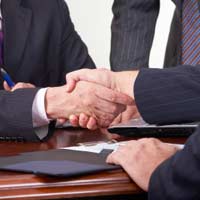 If you are planning to sell your business, there are various routes you could take. This article discusses the most common ones so that you can make an informed decision about what is right for you and your business. The one golden rule when it comes to selling your firm is that you must start preparing early: if you want to retire in five years, now is the time to start thinking about the sale.
Selling to a Company
The most common way to sell a small business is as a trade sale to another company. The buyer could be a competitor who wishes to expand and gain market share, or another company that wants to branch out into your area of expertise.
A purchasing company may be particularly interested in the assets of the business they are buying, both tangible ones (such as property) and intangible ones (such as goodwill).
Selling to an Investor
The buyer need not necessarily be a company. A private investor may be interested if your enterprise can offer a good rate of return on the price they pay. They will probably want to invest in a company that is making good profit from the start.
Employee Buyouts
When the management team learn that their firm is being sold, they may be interested in putting together a proposal for purchasing the business for themselves. This gives them a stake in what they have contributed to, and gives them greater job security than an outside buyer would offer (they are unlikely to make themselves redundant!).
However, employees may not have as much capital, even when pooled, as a company or professional investor, so the price they offer may not be very competitive. This will be especially true if theirs is the only bid made.
Using Specialists
You will almost certainly need specialist help if the deal is to go smoothly. At the very least, you will need an accountant and a solicitor, preferably ones who have been involved in selling the same type of company before.
You may also find that hiring a specialist business broker from an early stage will help you to present your company professionally and to negotiate a better price for it.
Going Public
Floating your business on the Stock Market – typically on the Alternative Investment Market (AIM) – will raise capital for investment and growth, as well as making it easier for you to sell all or part of your stake in the company when you decide to do so. This route is usually only feasible for companies that are at the large end of the scale.
There are additional requirements for companies wishing to float over and above those required for a private sale. The company needs to publish three years of audited accounts and will need to demonstrate a strong management team to continue growth after flotation.
Timing
To achieve the best price for your company, you need to start planning well in advance – preferably several years. This is the time to get your house in order, but you need not make your intentions public until much closer to the time. Be aware that the acquisition process itself could easily take six months to complete, when the time comes.
Potential buyers will want to see strong and growing profits, and you may be able to plan your business activity in order to achieve this growth rather than a succession of highs and lows.
Buyers will be most willing to offer a good price when the economy in your sector is favourable: when business is good and it is easy to borrow money for investment at competitive rates. If your company has significant assets, such as property, then selling when prices are strong in this area would also be beneficial.
This article covers the main routes you could choose to sell your firm. Such a sale needs careful planning, and it could be a worthwhile investment to employ an experienced business broker to help you with the whole process. Your broker should be able to advise you how to achieve the best price (for example, suggesting whether the selling should be done by auction or at a premium price to a preferred bidder).
Good luck with your sale! Remember that planning and timing are key elements to achieving the best price.
You might also like...