Sticking With it When Times are Hard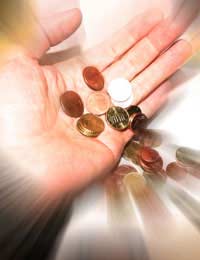 Sometimes you feel like giving up. We all do – that's just human nature. But what separates you and your fellow entrepreneurs from the rest of the species is your dogged commitment to succeed against the odds.
An obstacle that is placed in your way is merely a challenge to be overcome, a momentary diversion from your intended route rather than a reason to stop dead. Indeed, you thrive on such things – if business were easy, everyone would be doing it and you would have to find some other problem with which to occupy your time!
Do or Do Not, There is no "Try"
Although you might not be happy to take business advice from Yoda, the little green Jedi, he had a point. The worst time to give up on an enterprise is half way through it, after you have spent your resources but before you have derived any benefit.
Decide up front what you wish to achieve and then fight relentlessly to achieve it. Similarly, there is no shame in deciding not to do something that you feel you are not capable of; it is better not to waste your time on a half-hearted attempt. Instead, set yourself targets that are challenging but achievable, formalize them by recording them in your business plan, and concentrate your energies on them.
Tightening Your Belt
When times are hard, finance can be a worry. Your customers have less money to spend with you and your suppliers and other creditors are desperate for cash and may be imposing terms that are ever more draconian. In short, your cash flow is being squeezed.
In such circumstances, you need to cut costs aggressively. You must stick with it despite the hardship; competitors with less commitment may fall by the wayside, and your business will be fitter, leaner and more able to take advantage of the inevitable upswing when it finally comes.
Branching Out
Don't be afraid to try other things. If times are hard, your competitors are probably suffering too. If they are bigger than you, chances are they are also less flexible. Your small business can test the market for alternative products and services much more cheaply than they can, and a second stream of income may help to keep your business afloat and provide it with greater security through diversification.
Surviving the Hard Times
So, let's summarize what you need to do in order to see your business through difficult times. First, you need to maintain a positive attitude. Do you believe in your business and your own abilities and are you confident that you will be successful in the long run? If not, you won't have the fortitude necessary to overcome the unexpected challenges that will come your way.
Second, work out what's important, record it in your business plan and concentrate on that, then see it through to the end. Don't be afraid to turn down other opportunities if they seem too risky – you can always pick these ideas up again later when you have more money behind you.
Third, you will need to cut costs aggressively if your finances are being squeezed. Your business will then be in good shape to capitalize on the upturn when it comes.
Finally, use the size of your business to your advantage. Exploit market niches that are too small for your larger competitors to be bothered with, and don't be afraid to branch out as long as you can do so cheaply.
Pessimists will tell you that life's a struggle and then you die. As an entrepreneur, you're probably more of an optimist than this. Enjoy the journey, however difficult it may seem at the time. Stay committed, stay confident and don't forget to smile.
SMALL BUSINESS ENTREPRENEURS IS FOR SALE.
This website is for sale [more info].
You might also like...