What is Your Unique Selling Point?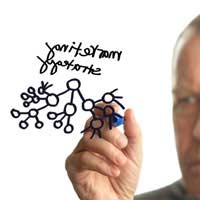 Whatever your small business idea, it needs to have a unique selling point (USP). Investors and other people who deal with businesses on a daily basis (such as the business manager at your bank) may well ask you about your USP. These people know from experience that it's a competitive marketplace: a new business has to differentiate itself from the established competition if it is to do well.
Deciding on a USP for Your Small Business
Think about a company that you love to use. There may not be many of them, but you probably have at least one business that you enjoy dealing with. Presumably this business is not a monopoly. What is it that makes you choose to spend your money with them instead of with their competition? Perhaps there products are particularly hard-wearing, or are finished to a high standard. Maybe the staff are always friendly, or they serve you particularly tasty coffee while you are browsing. You have chosen this businesses for a reason – you want to ensure that your own customers choose your business over your competitors, and for this you need a USP.
It's not easy to come up with a USP: the difficult bit is the "unique". What can you offer that is original and will be difficult for your competition to copy without them looking like also-rans? You need to think about your small business idea from the point of view of a potential customer. What mood are they in when they're in the market for your product or service? Is there something you can do to make buying from you a more pleasurable experience for them than buying from someone else? These are difficult questions, but time spent thinking about them and coming up with creative answers is well worth the investment.
Marketing Your USP
There's no point having a unique selling point if nobody knows what it is. Marketing is all about raising public awareness of your brand or product, and a USP should form the core around which your brand identity is built. For example, suppose you run a used car business and you have determined that your USP is that you will give at least £500 for any vehicle, whatever the condition, when a customer trades it in against one of your cars. Leaving aside whether this makes good business sense, it should form the central message of your marketing. For example, your advertising could show a succession of crazy vehicles being traded-in: clapped out old bangers, ride-on lawn mowers, hovercrafts, ... you get the idea. If you have a strong USP, it's easy to build your business's brand around it.
Your USP should make it easy for consumers to understand what your business is about. One of your customers should be able to explain your small business idea to their friends in terms of "it's like ... but ...". For example, "it's like SuperMegaCorp but more personal" or "it's like GrittyBurger but home-made". This is a great way to get people talking about your product or service.
One final thought. Don't decide on your unique selling point being "we are the cheapest". Even if you intend to operate in a really competitive market with very tight margins, you need to find some other unique selling point. Otherwise, you will get taken on by a larger competitor with deeper pockets. You have unlimited scope for raising the quality of what you offer, but you can only go so far in an effort to lower prices.
You might also like...