What Motivates Business Entrepreneurs?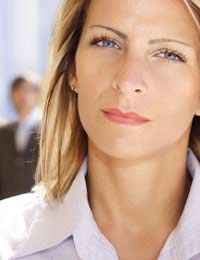 George Bush reportedly said, "The French don't even have a word for entrepreneur". This is funny, whether or not he got the joke himself (or indeed actually said it). In any case, the entrepreneurial spirit is central to the American Dream: with a good idea and some hard work, anyone can become successful.
Such an attitude is, of course, not limited to the United States (or even France). The UK has its own share of entrepreneurs: men and women who have started their own businesses and thrive on the cut and thrust of buying and selling, the joy of innovating and the satisfaction of building their empires.
This article explores what makes these people tick.
Why Did They Start in Business?
A good place to begin understanding what motivates entrepreneurs to continue in business is to think about their first steps: what motivated them to start out in business and why did they choose to break out on their own rather than going to work for someone else?
Many entrepreneurs have behaviour traits that in other spheres of life would be considered flaws. Impatience, frustration, stubbornness, excess energy... the very attributes that compel entrepreneurs to get out into the world and shake things up would hold them back (or worse) in the dull, grey cube farms that keep the wider economy ticking over.
Good and Bad Points of an Entrepreneur's Lifestyle
There are many good points to the lifestyle of an entrepreneur. The most fundamental advantage is freedom: they are judged, and judge themselves, by the outcomes of their actions rather than the means by which these outcomes are achieved. If an entrepreneur wants to take the day off, there is no need to clear it with the boss first, so long as the work gets done.
However, this freedom carries its own responsibility. Taking a day off won't help pay the bills. An entrepreneur lives or dies, eats or starves, succeeds or fails as a consequence of his or her actions. As a result, there's a great temptation to work too much; entrepreneurs can see time spent relaxing as wasted time. This is perhaps the fundamental secret: unlike many people, entrepreneurs actually enjoy their work.
Entrepreneurs, by nature, are always "on the job". Who knows where the next sales lead or contact will come from? When they encounter something new, they may judge it in terms of "how can this help my business?" and "what opportunities does this open up for me?"
Not Just "In It for the Money"
A common misconception is that entrepreneurs are motivated solely, or mainly, by money. This is not the case. The easiest way to refute this is to look at all the entrepreneurs who have already succeeded in business and who could afford to retire comfortably if they chose to do so. In general, such people choose to carry on in business. Why?Perhaps they are addicted to the excitement. This seems reasonable. An entrepreneur's life is an exciting one in which good and bad decisions, freely made, can have significant consequences. A good deal with a new supplier can save a lot of money; investment in the development of a product nobody wants can lose a fortune.
What is more, entrepreneurialism is a creative endeavour. Many entrepreneurs enjoy the challenge of building something out of nothing, whether that is a new product or service, or a totally new company. Many people in the wider business world are only involved with part of a product's lifecycle - its design and development, a stage in its manufacture, its marketing or ongoing support - whereas entrepreneurs generally enjoy a bird's-eye view of all of this. Indeed, entrepreneurs can be so "hands on" that they have difficulty in delegating responsibility to others.
In short, asking what motivates an entrepreneur is rather like asking what motivates a writer to write or an artist to paint or an inventor to invent. They cannot really help themselves. They have a desire, even a need, to create something where there was nothing, or to take an existing thing and make it better. And by doing this they can test their abilities, push themselves to succeed and, perhaps most importantly, make a tangible difference to other people's lives.
You might also like...