Writing a Marketing Plan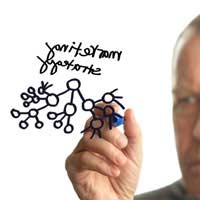 A marketing plan is a special type of business plan where the goal to be achieved is increased awareness of a product, service or brand. Effective marketing plans for a small business help it to thrive and grow. It takes time to get your message across, so such a plan usually covers a period of at least one year.
What are your Marketing Goals?
As with any business plan, there needs to be a specific target that the marketing plan is designed to achieve. if this goal is measurable, so much the better. For example, suppose the broad plan is to raise the profile of a new hand-made chocolate bar amongst 18–30 females in the local area. You could write this goal as "for one in three 18–30 females in the local town to have heard of Squidgy Bars and for at least half of those to know they are made of chocolate". During and after the campaign you can appraise its effectiveness using some straightforward market research (clipboards in the street) and it would be clear whether it had met the objective.
To Whom are you Selling?
One of the marketing basics is that the more narrowly you define the target market for your goods and services, the more successful you will be. This is largely because it's easier to target your marketing efforts on a narrow slice of the population. Think of your budget as a gallon of water: you'll be noticed if you throw a bucket of water over a small crowd, but if you try to spread that water evenly across a city people won't even get their feet wet!
Because of this, it's critically important to determine who your customers will be. Then you can formulate a plan for getting your message to these people as effectively as possible.
What Story are you Telling?
The human race has always used stories to pass on information. You have information to tell to people in your target market about your business. It can be very useful to think of your marketing message in these terms.
So what is your story? "Our bags use the finest Italian leather." "We offer a third off meals to the over-sixties on a Tuesday." "Our clothes will make you more attractive to the opposite sex." "We will donate a pound to charity for every fence panel you buy from us."
You need a clear, simple message. And it needs to tell a compelling story.
How Will you Tell the Story?
Having decided on the story, you need to find a cost-effective medium for telling it. Whereas multinationals can pile money into advertising in high-profile newspapers and magazines, or even on television, small businesses must achieve what they can on more limited budgets.
This step forms the marketing basics. If you have a product or service to advertise locally, regular advertisements in your town's newspaper could form part of your plan. If your target market is more dispersed, Internet advertising may be the way to go.
Think back to the "bucket of water" analogy. You need to try to plan your marketing strategy so that potential customers hear your message lots of times, without wasting money and effort advertising to people who won't be interested.
To be effective, a marketing plan will need to be carefully thought out, including a review of the marketplace and a detailed budget explaining how much money you will spend and on what.
So, to recap, having these plans for your small business help you to formalise your strategy to make sure your advertising efforts are successful and cost-effective. You need a clear goal, preferably one that is measurable. To achieve this goal you need to tell a compelling story to potential customers. The finished document needs to identify who those potential customers are, and provide a strategy for you to tell your story to them multiple times within your allocated budget.
You might also like...