Market Research: Analysing Your Competitors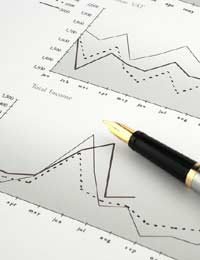 The market is the theoretical space in which you sell your goods and services. You sell into the market and your customers buy out of it. But it's no good offering to sell things that people don't want to buy. Rather than risk the "build it and they will come" business model, you should decide what products to make and what services to offer based on a shortage in the market. The process of auditing the market in order to understand it is known as market research.
You probably have some contact with such activities every day. People roaming the streets with clipboards and questionnaires may be trying to encourage people to buy a particular product, but it is more likely that they are researching, trying to find out what the population at large thinks about a particular organisation or product. Similarly, you've probably had marketing materials in the post where you are entered into a prize draw in return for filling in a questionnaire. If you have sent these back, you have taken part in market research.
Identifying Your Competition
Market research is a big topic. This article is concerned with one of the marketing basics, known as competitor analysis: analysing businesses that compete with yours in the same market.
A competitor is usually a threat. It is important to know who else is in your market, and what they are doing, because their actions are likely to affect your business. If they bring out a new product that's better than yours, your sales will suffer. Similarly, if your main rival starts a major marketing campaign, they could take market share away from you.
Some of your business rivals may not even exist yet. If the barrier to entry in your industry is fairly low, new businesses may be cropping up all the time. You need to be aware of the threat these can pose, and position your business so that it is protected from them (for example, by getting a reputation as the first business to go into a particular market or by building a loyal customer base).
Researching Your Competition
There is a maxim that "perception is reality". If people think that your business is the best then it is the best. If people think that some other business offers better value for money then they will spend money with them instead of you, regardless of the cold hard facts and figures. (It is still important, of course, to have access to those underlying figures. If others are undercutting your prices, you need to know about it.)
Ask your customers what they think about the other businesses in your market. It may be particularly useful to include your own business in the list so that you can find out how people rate you compared with your rivals.
As a small business entrepreneur, you should be an avid consumer of the media relating to your business. Books, magazines, websites and podcasts: wherever people are talking about your market, there is useful information. The more information you have about the other businesses you are competing with, and the quicker you get it, the more able you will be to make informed decisions about your own business.
Analysing the Strengths and Weaknesses of Your Competition
Knowing your market is only important in terms of how you can use that information to benefit your business. You must take the information you have gathered about who your rivals are and what they are doing, and analyse how that will affect you.
If one or more of your competitors has an advantage over you, what can you do about it? Can you take their ideas and implement them better (say, more cheaply or to a higher standard)? Would joining forces bring benefits to both parties? Perhaps you need to concentrate on your particular niche of the wider market because you cannot compete on equal terms with a larger business.
It's just as important to identify your rivals' weaknesses so you can ensure your own business isn't making the same mistakes. Sometimes it can pay to just sit back and watch as a competing business does something risky – if it's successful you may be able to follow suit, otherwise they will have tested the waters for you.
Any market worth being in is crowded. This is marketing basics. If you're not using market research as a tool to understand your competition – both what they are doing now and what they have planned for the future – they will always be one step ahead of you. In contrast, by analysing your rivals you can ensure that your own business is the one most closely aligned with the needs of your market, and that is a key to success.
You might also like...