Tips for the Aspiring Entrepreneur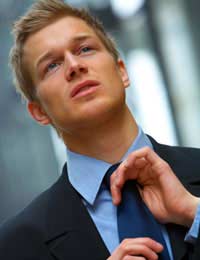 Every year, thousands of entrepreneurs in the United Kingdom start a new business. Some of these businesses will flourish, whereas others will fall by the wayside. If you are thinking of starting your own business, this article presents some tips to help you decide what type of business to start up and how to run it. This page might even save you some money!
Do Something You Enjoy
Running a small business is hard work. You will have to work long hours to establish and grow your enterprise. Sometimes, times will be tough, and you will need to have sufficient motivation to carry on.
If you don't enjoy what you're doing, you might as well be working for someone else, keeping your head down and cashing your pay cheque at the end of each month. But if you can start a business that you're passionate about, then the work may even become pleasurable. Think about the things you enjoy doing in your spare time. Can you base your new venture on something that you already choose to do rather than something you have to do?
Prefer Evolution to Revolution
Very occasionally, something completely new comes along and turns the world on its head. Perhaps you have a business idea and think it falls into this category. Be aware that basing a business on something totally new is a very risky strategy, if only because you will need to expend so much effort on explaining your radical concept to your potential customers rather than getting on with the business of making your product or providing your service.
A less risky strategy is to find an existing, proven business model and improve upon it. Suppose you have a sweet tooth and have always dreamed of selling sweets. How can you take the idea of a sweet shop and improve upon it? Perhaps you could specialise in retro sweets that people remember from their childhoods but which are difficult for them to find these days. Or you might stock unusual foreign sweets: scorpions in chocolate, that sort of thing. Maybe you could provide a mail-order service to expatriates, giving them a sweet taste of home.
This evolutionary approach might seem less exciting, but there are still plenty of opportunities of innovation. Although the early bird catches the worm, the second mouse at the trap gets the cheese!
Aim for Organic Growth
There are a few businesses where they must start big to succeed. A new Internet search engine is no good if it doesn't index many websites. A dating agency won't get many clients without a pool of single people already on their books. However, most small businesses aren't like that; instead, they can start from a small base and grow over time.
Some small businesses almost seem to start by accident. For example, Sally makes a piece of jewellery as a present for a friend, other people admire it, and before she knows it she is being commissioned by strangers. This is a good model to follow, even if you are already determined to start up in business. Test the market by selling straight away without investing too much time and money, try to fund growth from the profits rather than going to the bank, and enjoy the satisfaction of seeing your little acorn grow into a mighty oak.
Don't Try to do Everything Yourself
If you are a natural entrepreneur, one of the things that attracts you to business is probably the degree of control you can have over your own destiny. You want to be able to make decisions for yourself. This attitude is necessary, but you must be careful not to spread yourself too thinly.
You won't have time to do everything yourself, nor will you have the specialist skills to handle every aspect of your business. Seek professional help so you can focus your efforts where they are needed most: on the core tasks of your business, on the things that your customers pay you for rather than the secondary (though necessary) day-to-day chores that keep your small business running smoothly.
Don't Take "No" for an Answer
Perhaps the single best piece of advice you can have is not to take "no" for an answer. Do your thinking up front. You need to be completely confident that your idea will work as a small business. Research the market. Either throw the idea away or start to get excited. Then flick a mental switch and stop listening to the doubters. If you are a true entrepreneur, your determination to succeed will help you to guide your business though the difficult times, and you will be able to make it succeed through sheer force of will.
You might also like...