Writing a Business Plan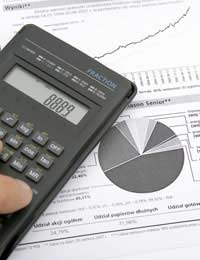 A business plan is a document that describes what a business needs to achieve, together with a suggested means of accomplishing those objectives. Such plans are often, but not always, drawn up in order to justify raising additional finances to expand or change the business. By capturing a small business idea in this way, an entrepreneur can ensure that everything has been thought out, and can present the idea effectively to other stakeholders.
What Is Your Small Business Trying to Achieve?
The first step is to describe very clearly what your small business needs to achieve. Until you know that, there's little point in trying to work out what to do.
For example, your goal might be to bring a new product to market. Perhaps this will involve a significant investment, either from existing finds within the business or from a loan. Alternatively, the goal could be to expand the business overseas, opening up retail outlets in other countries.
How Will You Achieve Your Goals?
Once you have identified what you need, you can describe how you intend to achieve it within your small business. This discussion will form the bulk of the report, and must be backed up with supporting information such as market research and financial projections.
As an entrepreneur, you will need to convince readers that the stated small business idea is both desirable and achievable.
Tailoring It to Your Audience
There are no fixed rules about the content a business plan should have. Instead, you need to consider the needs of the person or group for whom it was written. These documents are written to embody the information needed for someone to make a decision about the business.
If a business plan is written in order to persuade a bank manager to agree a loan to expand the small business, it needs to put forward a convincing business case. It will need to demonstrate careful research into the viability of the new venture, and to provide financial budgets and projections sufficient to reassure the bank manager that any loan will be repaid.
In contrast, such a document written for the Board of Directors of a small business to consider moving their production facilities to China, for example, will have a different emphasis. Its readers will still want reassurance that the plan is financially viable, but they will also need other information to help them to come to a decision. What will be the effects on their current production staff? Will the quality of their products suffer because of the change? Can the proposed production facility guarantee to supply their goods quickly and in sufficient quantity? These operational considerations must be taken into account when the plan is drawn up; it needs to cover more than the bottom-line financial figures in this case.
Basic Structure
Although the detailed structure must be tailored to the audience and purpose, as explained above, it is still possible to describe the basic structure that these reports should have.
Not everyone will have time to read the report cover to cover. Therefore, there should be some kind of executive summary: a short description of the proposal that is being made. Interested parties can read this first and then decide whether they need to go through the details more thoroughly.
Any of the following may form the bulk of the report:
a review of the marketplace for a new product or service
intellectual property and protection (e.g. patents applied for and patents granted)
budget and financial projections
a cost–benefit analysis
proposed exit strategy for investors, including a time-scale.
So a business plan is a formal description of a goal together with a proposed route to achieving that goal. It forms the basis for deciding whether that goal is worth pursuing, and whether the business should adopt the proposed route. It needs to include enough relevant information to allow that decision to be made correctly.
You might also like...