Ten Characteristics of a Successful Entrepreneur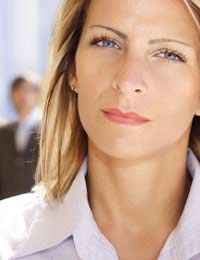 Founders of successful companies often share certain characteristics. This list presents some of these people's most common personality traits, all of which help them to achieve great things in their enterprises. How many of these qualities do you have?
Energy
Owners of small businesses must be enthusiastic about their work, and able to sweep other people along on that wave of enthusiasm. It's not unusual for entrepreneurs to suffer insomnia, and some have difficulty in switching off at all – they are likely to start work early in the morning and continue thinking about their enterprise late into the night.
Tenacity
Entrepreneurs need tenacity, even to the point of stubbornness. They may need to set up several enterprises and see them fail before they finally strike gold. It's easy to criticise, so great businesspeople must be thick-skinned enough to carry on their endeavour in spite of the people who tell them they're wasting their time.
Clarity of Vision
A clear vision is a powerful thing for an entrepreneur. It allows them to work towards a definite objective, and to decide on the actions that will take them closer to achieving it, while sidestepping those diversions that are tempting but which do not contribute to the master plan.
If the leader is able to communicate the vision to other people in the company, so that it becomes a shared objective, then victory is all the more likely.
Meticulousness
As well as keeping in mind the bigger picture, entrepreneurs often exhibit great attention to detail. They want to ensure that their product is as good as it can be, that the service they provide is second to none.
By noticing flaws, and ironing them out, owners can continually improve what their company has to offer. They know there is no such thing as perfection, but they nevertheless strive to move ever closer to it.
Persuasiveness
Much of an entrepreneur's work involves communication. Good communication is a definite asset, and persuasiveness is a particularly useful characteristic to possess. Persuasiveness is important for turning prospects into sales, and for putting their case to potential investors.
Charisma
Some say that successful entrepreneurs are born, not made. One of the personality traits that can make someone naturally adept at commerce is charisma. Someone with charm and personality is good at making contacts, and networking is very important.
Intelligence
It takes a certain amount of intelligence to be a good entrepreneur. Not necessarily "book smarts", but certainly "street smarts". One of the most intelligent things someone running a company can do is to surround themselves with intelligent colleagues and advisors.
Creativity
An entrepreneur without creativity is lost. It is possible to found a company that simply works to a tired old formula and that does nothing original, but it will not thrive. It is the creative spark that allows great businesspeople to spot a niche in the market, and further creative thinking that allows them to go ahead and exploit that niche.
Pragmatism
Especially in the early days of a company, the founders have to roll up their sleeves and get stuck in. If something needs to be done, they do it. Theory can only achieve so much; at some stage an entrepreneur needs to get practical: to enjoy making snap decisions, working out compromises on the fly, and generally getting things done.
Self-Belief
Self-confidence is a marvellous thing. Someone who believes in their own ability inspires confidence in others who work with them. Entrepreneurs need an unshakable belief in their own ability to run their enterprise, and belief in the quality of the products and services they sell. If they don't believe it, they won't be able to get potential customers to believe it either.
The Ten Characteristics
So, there you have it. Successful people who have founded their own companies often have boundless energy, tenacity and clarity of vision. They are meticulous, persuasive, charismatic and intelligent. They are creative, pragmatic and have great self-belief. Do you have these qualities? If you do, you should probably be running your own small business!
You might also like...