Entrepreneurs Who Defied the Trend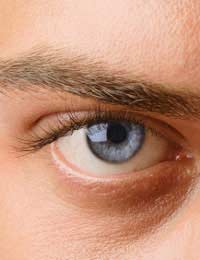 Entrepreneurs are wise to keep an eye on emerging trends. There is money to be made by getting in early on an emerging phenomenon. There's also safety in copying what others are already doing, but improving upon it. However, to every rule there is an exception. This article describes five trends and the maverick entrepreneurs who have defied them, striking out successfully in their own directions.
1. Working for Someone Else Before Starting Your Own Business
Most people work for other people most of the time. Even many people who always dreamed of being entrepreneurs cut their teeth first in a large organisation, learning skills in a safe environment and saving money towards their future endeavours.
However, various entrepreneurs have ignored this approach, especially in the field of emerging technology. Bill Gates famously dropped out of Harvard University aged 20 to found Microsoft. Similarly, Larry Page and Sergey Brin started the search engine Google immediately following on from their research at Stanford University, both aged only 25.
So, although experience is desirable, it's still possible to found a successful company with a good idea and lots of hard work.
2. Courting Publicity
Sir David Barclay and Sir Frederick Barclay, or the Barclay Brothers as they are sometimes called, are businessmen with a combined wealth estimated to be approaching £2 billion.
Unlike many other entrepreneurs, the pair have a reputation for valuing their privacy and trying to avoid publicity whenever possible.
This is probably not a good tactic to follow as a small business entrepreneur. Instead, you should probably pursue the more traditional route, as endorsed by Sir Richard Branson, of seizing every opportunity to promote yourself, your company and your brand.
3. Starting to Sell Once Your Product is "Good Enough"
James Dyson spent five years developing thousands of prototypes before he was happy with the design for his cyclone vacuum cleaner. Then, he offered it to the existing manufacturers but they weren't interested because they feared it would damage their lucrative sales of dust bags.
The same determination that had kept him focused while designing the product made him refuse to give up on the idea. He started manufacturing it himself, and it is now one of the world's best-selling vacuum cleaners.
The moral is that sometimes it pays to take the extra time to polish a new product before releasing it, especially if it is unique and you wish to charge a premium price.
4. Keeping Out of Politics
Business and politics have a rocky relationship. Most entrepreneurs prefer to concentrate on commerce and leave the trade organisations that represent them to put their case to the Government.
When Anita Roddick founded The Body Shop, she had a strong vision and a social conscience. She was never afraid to stand up and be counted for a cause she believed in. The company was and remains strongly against animal testing of cosmetics, supports the ideals of fair trade with developing nations and has campaigned for various environmental causes.
This strong stance endeared the company to the general public, and it experienced rapid growth and has been very successful. It is now a well-known name on the British highstreet.
5. Building Your Company from Scratch
Victor Kiam famously liked the Remington electric razor, a present from his wife, so much that he bought the company!
As an entrepreneur, you don't necessarily have to build your own company up from nothing. If you have the resources, you could buy an existing concern and help it to grow.
Bucking Your Own Trend
Don't be afraid to identify your own trend and go the other way. Although this can be a risky strategy, it can also pay big dividends if you get it right. Look back at the famous names who have done just this. Will you be next?
You might also like...