Improving Your Communication Skills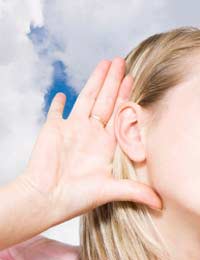 Good communication is vitally important to an entrepreneur. You must communicate your marketing message to potential customers, communicate your vision to investors and be able to communicate to your staff what you want them to do. However good you think your communication skills are, there is always room for improvement.
Making Presentations
From time to time, perhaps even regularly, you will have to make a formal presentation. It could be to a small group of potential investors, or to an auditorium packed with competitors and potential clients. You might find this type of situation intimidating, but you must learn to get past this.
Confidence will come from practice. Regular public speaking is the best way to calm your nerves – nothing is as frightening the second time around. In addition, practicing each speech before you give it live – perhaps in front of a mirror or before a small group of colleagues – will give you more confidence in your material, which will be evident in your performance.
Networking: Talking and Listening
Communication is a two-way process. If you stand in front of someone and rattle off a prepared speech without adapting it to their needs, without allowing them to respond and to ask questions, then you're not really communicating!
Listening is as important as talking. Watching (for example, picking up on body language) is as important as listening. In order to communicate effectively, you need to pitch what you are saying at the person you're talking to. This is a process of continual adaptation, so you need to keep honing your message until you have framed it in terms that the recipient can relate to. Then they will respond to what you have to say: buying your product, telling other people about what you do, offering their support or recommending contacts you should meet.
Communicating with Your Staff
In a small business, communication with staff tends to be fairly informal. However, you still need to be clear and specific when you issue instructions.
You should have a clear vision for your business. Perhaps you want your company to be the UK's main importer of garden gnomes in three years' time. Maybe you want to be recognised as the premier manufacturer of gluten-free chocolate Easter eggs in East Anglia. Whatever it is, you need to ensure that your staff understand what you are trying to achieve, and that they buy into this vision so that you are all working towards the same dream. Your energy, enthusiasm and passion needs to be infectious. Then you'll really be communicating!
Training Yourself
A paltry few of us are naturally gifted communicators. Such people easily build rapport in all manner of social settings, can give an impromptu speech and earn a round of applause for it, remember people's names after a single introduction and generally seem to float magically through life.
The rest of us need to practise our communication skills in order to emulate such people as best we can. We need to seek out situations that will let us train ourselves in these elusive skills: talking to strangers about our businesses, making an effort to listen to our customers when they tell us what they want, networking at every opportunity. In this way, with practice and repetition, great communication will become second nature. And then it will seem to others that we are the ones magically floating.
You might also like...