All About Mentoring for Entrepreneurs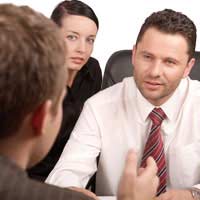 For an entrepreneur, each day brings new challenges and fresh decisions that must be made. If you have employees, they depend on you to make good choices to keep your business thriving. It can be lonely at the top! Sometimes you are too involved in the day-to-day running of your company that you lose sight of your overall development strategy. What you need is an experienced, objective advisor; what you need is a mentor.
The Importance of Taking Advice
As an entrepreneur, you may not be good at taking orders; in fact, this general dislike of authority may have been a factor that drove you to start your own business in the first place. But just because you enjoy being your own boss, that's no reason to close your ears to good advice that's offered to you.
In all walks of life, it's useful to have an advisor, an experienced person to whom you can turn to for advice, someone you trust and respect, someone with the skills to nudge you back on course when you stray, and an independent sounding-board for your problems.
In business, a mentor is usually an experienced entrepreneur, perhaps someone who had a successful career in the field you are working in. They may be retired, relishing the opportunity of "keeping their hand in" by giving a start-up company the benefits of their wisdom and learning.
If an investment angel funds your enterprise then they may take on this role. Otherwise, you should actively seek out a guru from your existing contacts, or ask them if they can recommend someone. We learn by making mistakes, but learning from someone else's mistakes is generally cheaper than learning from your own!
You should consider paying your guide, or offering them a share of the equity in your company in return for their advice. If you don't think the advice is worth paying for then it's time to change your advisor! A good one will save you their fee many times over by helping to clarify your vision, warning you away from expensive diversions, and generally watching your back. They may also have a network of contacts, which can be worth a great deal to a young company; these connections may be able to help your enterprise to grow more quickly than you would be able to manage alone.
The Benefits of Offering Advice
If you had an adviser yourself when you were building up your enterprise, think back to how useful it was and how much you valued their support at the time. Wouldn't you like to pass that gift on to someone else? It can be very satisfying to save someone else from making an expensive mistake; perhaps not as fulfilling as making that amount of money yourself, but a close second.
If you have retired from business, the best way to keep young is to remain active. And not just physically. Remember how you used to enjoy the challenge of being an entrepreneur? You can relive this to some extent as a mentor.
Every entrepreneur should have a professional guide to help with the development of his or her skills and company. If you are a young entrepreneur without a mentor, go out and find one. If you are an experienced entrepreneur, welcome the chance to share your knowledge by coaching someone else. By working together, we can achieve greatness!
You might also like...