About Our Site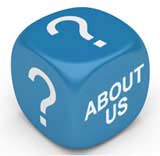 SmallBusinessEntrepreneurs was formed to offer a unique reference point on expert advice for small business entrepreneurs.
As an entrepreneur running your own small business, it can be difficult to know where to turn for practical, expert advice. This website is the answer! Our experts have applied their experience in the world of business to produce a comprehensive online resource that will help you to get the best out of your own small business.
Budding entrepreneurs will benefit from our advice about how best to start out in business. Follow our suggestions to avoid the many pitfalls and to save yourself money. More experienced business people will gain insights from our articles about raising and managing finance, and the day-to-day running of a small business. Whatever stage you are at, you will find a good deal of clear and practical guidance that you can apply straight away.
We cover everything from marketing to outsourcing to knowing when to quit! We also have a big section on personal skills, something that is often overlooked but which is critical to success in business. We provide lots of help and tips on these things and much more besides.
As well as our library of articles, we provide a monthly newsletter and encourage you to ask our experts questions about entrepreneurship and small business. Why not sign up now? We are here to help you get the most out of your business.
Our concern was that there was no single UK resource for interesting features and practical advice on this subject.
Our features and articles are written by experts - who have experience, or a particular interest in this area.
Our Background
SmallBusinessEntrepreneurs was founded by John Rowlinson, the founder of PtS.
John, through PtS, is involved in a number of ventures including software and property companies. A percentage of revenue from these activities goes towards funding SmallBusinessEntrepreneurs and a number of similar sites.
Our focus is simply on having experts create the highest quality information possible that is widely read.

Related Articles in the 'Site Information' Category...