Which Personality Type Are You?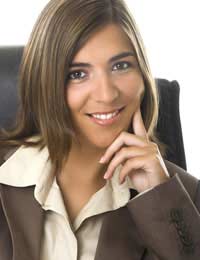 This article introduces two ways of categorising personality types. The first, the Myers–Briggs Type Indicator, can be useful for determining whether you are really suited to being an entrepreneur. In addition, Belbin Types are useful in helping to construct effective teams.
Myers–Briggs Type Indicator
Developed during the Second World War and first published in 1962, the Myers–Briggs Type Indicator® (MBTI®) uses a psychometric questionnaire to categorise the taker's personality into one of sixteen types.
There are four pairs of characteristics (or dichotomies) and a person's preference in each choice is recorded with a letter to form a four-letter personality type. So, for example, someone described as ESFJ exhibits extraversion, sensing, feeling and judgment.
The four dichotomies are as follows:
Extraversion (E) vs. Introversion (I)
Sensing (S) vs. iNtuition (N)
Thinking (T) vs. Feeling (F)
Judgment (J) vs. Perception (P)
The first dichotomy records a person's approach to the world. Most entrepreneurs are extraverted (E), since this is the type most associated with action and activity.
Next come sensing (S) and intuition (N). These terms describe how the subject prefers to see the world. The first type of person prefers to gather information from the world around them by looking and listening; the second type is more at home with more nebulous information, acting on hunches and gut feelings based on their experiences. A preference for intuition may be of slightly more benefit to entrepreneurs.
The third pair are thinking (T) and feeling (F). They describe how someone prefers to come to decisions: by considering the logic, or by empathising with all parties and coming to a harmonious decision. At the head of a business, those people who favour thinking over feeling are more likely to be successful.
Finally, there come judgment (J) and perception (P). This is a lifestyle choice relating to how a person chooses to present themselves to the outside world, and for an extraverted type reveals their dominant function. Judging types are characterised more by their T/F preference than their S/N preference; for perceiving types, the reverse is true. Given that the decision-making is so important to success as an entrepreneur, a preference for judgement over perception would seem to be a benefit.
Read through these descriptions and try to see if you can work out which four-letter category applies to you.
Belbin Testing: Personalities in Teams
In 1981, Dr. R Meredith Belbin published his book "Management Teams", which listed the key roles that can be found in successful teams. He refined his conclusions with further work published in 1988.
Here are the roles. Do you identify with any of these?
plant – an unusual and creative person who solves difficult problems by thinking laterally
resource investigator – someone with a large network of contacts, who always knows someone outside the team who can supply whatever they are short of
co-ordinator – a chairperson who ensures fairness within the group and makes sure everyone has a chance to contribute
shaper – a go-getter who doesn't take no for an answer, driving the project through any obstacles
monitor-evaluator – an objective analyser who prevents people going off on a tangent; a rudder to the shaper's engine
team worker – an empathetic member of the team who provides support and keeps up morale
implementer – a pragmatist who can turn other people's ideas into reality
completer finisher – someone who works to fill in any missing gaps and to ensure that things are completed to time and on budget
specialist – someone who brings in specialist knowledge to the team
In a small business, employees may each need to take on several of these roles. Your company is a team – the role you fit into is less important than ensuring you have coverage of all these personality types somewhere in your organisation. This is a useful list to read through when you come to hire someone new. If you can identify a candidate who will fill a gap in the Belbin personality types, your whole team should become more productive.
Using These Categories
It is useful to spend some time thinking about what personality type you have. An honest appraisal can help you to identify your weaknesses and to counteract them through training or by hiring people whose skills complement your own. By creating a balanced set of skills within your team, you can ensure that your business is able to produce innovative, dynamic solutions to problems, to stay on track and to see things through to completion.
The terms Myers–Briggs Type Indicator® and MBTI® are trademarks or registered trademarks of the Myers-Briggs Type Indicator Trust. Belbin® is a trademark or registered trademark of Belbin Associates.
You might also like...